Positively Me was created as a healing crystal jewelry lifestyle brand. Each item we offer is handcrafted to combine energy and intention to help you, a family member or a friend feel and think good about themselves to achieve a positive outcome.
Become "Positively Me"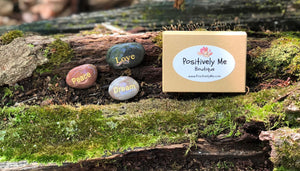 Happiness Can't Wait
Positively Me maintains its own inventory.  Each item is hand crafted, personally inspected, packaged and shipped the next business day.
®️Positively Me trademarks are federally registered trademarks owned by Positively Me Boutique LLC. Any unauthorized use is expressly prohibited.