Cairn Gemstone Necklace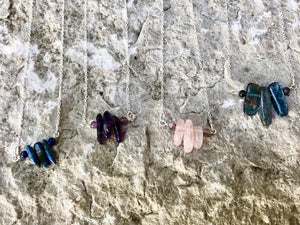 Set claim and mark your own intention with our handmade Cairn Gemstone Necklace!  Our exclusive new design symbolizes a Cairn which is a hand stacked pile of stones to mark or set your claim to.  Why not empower yourself with setting an intention to achieve your desired outcome?  Our Cairn necklace serves as a visual reminder combined with the energy and healing properties of the gemstone you select.  Choose from lapis lazuli, amethyst, rose quartz or kyanite stacked on a sterling silver 18" chain.
Leave a comment
Comments will be approved before showing up.
---
Also in News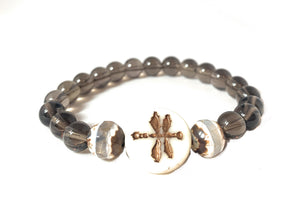 GET GROUNDED WITH HEALING CRYSTALS If you're feeling scattered, overwhelmed or just out of your body, now is the time to release whatever unwanted emotions have surfaced for you over the past few weeks.